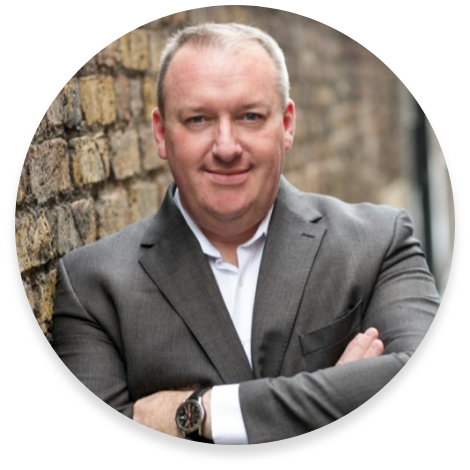 GDPR Consultant & Data Security Expert
BA (Hons), CISM, CRISC, CISA, CCSP, CDPO, GDPR F&Q (IBITGQ) Founder & CEO, XpertDPO Ltd.
XpertDPO was formed by Stuart Anderson, a GDPR consultant, to provide market leading Information Security & Governance advisory and consultancy supports to its clients. Our proven methodology and approach is based on research, practical experience and a pragmatic ethos which delivers consistent added value to our clients.
Stuart has gained a unique blend of business and technical acumen in the areas of Information Security, Governance Risk & Compliance (GRC), Data Protection, Data Quality and implementing Regulatory Compliance processes. Stuart has been certified by ISACA and holds the Certified Information Security Manager (CISM), Certified in Risk and Information Systems Control (CRISC) and Certified Information Systems Auditor (CISA) certifications.
In addition, Stuart has been awarded the Certified Cloud Security Professional (CCSP) certification by ISC2.  Stuart is also a Certified Data Protection Officer (CDPO) and has also achieved a Postgraduate Diploma in data protection from University College Dublin and an Advanced Diploma in data Protection Law from The Honorable Society of King's Inns Dublin. Stuart is a member of the  Association of Compliance Officers Ireland (ACOI) and a member of the Institute of Banking.
More recently, Stuart, as GDPR consultant, has had articles published in the International Journal for Data Protection Officers, Privacy Officers and Privacy Counsel with the latest article giving insight into the effect of Brexit on Data Protection.
In addition to his wealth of Data Protection knowledge, Stuart has extensive experience in delivering innovative software solutions to enterprise clients. Having designed many successful software systems Stuart has a unique knowledge of applying privacy by design and by default methodologies during system design and implementation.
Before founding XpertDPO Ltd. Stuart performed various roles within leading software providers, culminating as Director, Global Services for an Irish based multinational software development house. Previously to this, Stuart worked in Ireland and the UK as an implementation engineer specialising in CRM, ERP and Payroll software. Stuart embarked on his software career working for Sage UK as a Software Support Executive in the Accountants Division based in Manchester.
Stuart's primary discipline was the arts and Stuart worked as a professional musician before, during and after his formal studies. During this time Stuart worked with many of the world's leading orchestras, bands, ensembles and soloists and can be heard performing on many classical and commercial recordings. Stuart graduated from the Royal Northern College of Music in Manchester receiving a BA (Hons) degree in Music in 1997.
XpertDPO provides data security, governance, risk and compliance, GDPR and ISO consultancy to public and private sector organisations.
We help change our clients relationship with the data they process. Data protection, security and governance is at the core of our business. We look after the whole lifecycle of your data processing via our outsourced data protection officer service and our GDPR compliance services. We also provide ISO 27001 and ISO 27701 certification consultancy to our client base, offering a value based, pragmatic approach to achieving certification. We also specialise in offering Nominated European Representative Services to non-EU and non-UK based organisations.
At XpertDPO, our approach is that the data security function must align with, and be driven by, your business objectives. This is at the core of our ethos. XpertDPO can help you to transform the regulatory constraints of the GDPR and other relevant regulations into opportunities, ensuring that your compliance journey has a positive impact on your existing economic and organisational models. Put simply, we take care of your compliance headaches, allowing you to concentrate on your core business goals. Check out our #AtoZofGDPR section to get all of the best insights into all things GDPR
A Selection of Our Happy Clients
XpertDPO is a Data Protection and Compliance consultancy firm in Ireland UK, that offers practical, tailor-made solutions.
XpertDPO is a Data Protection and Compliance consultancy firm in Ireland UK, that offers practical, tailor-made solutions.