Data Protection Support & GDPR Consultancy
Data Protection Support & GDPR Consultancy
GDPR Policies & Procedures
Drafting and maintaining a library of Data Protection / GDPR related documentation is the starting point on the road to GDPR compliance for many organisations.
Both the Data Protection Commissioner in Ireland, and the Information Commissioner in the UK have stated that they will expect organisations to be able to demonstrate that they are complying with the GDPR. How can an organisation demonstrate that they are complying?
We have assisted many organisations in reporting data breaches to their relevant statutory authority. On many occasions, that statutory authority has requested that the organisation provide copies of relevant policy documents for review. Obviously, if the organisation does not have these policy documents, then they cannot demonstrate how they are complying with the GDPR.
Many organisations at this juncture will scour the internet for policies and will copy and paste the policy, add their logo and send this off to the statutory authority. This is where the real problems can begin.
Policies that are copy / pasted from other organisations will have little or no meaning or relevance to your organisation and therefore, are of little or no value.
XpertDPO will spend the time to get to know your organisation and to learn how you operate and then we will draft meaningful and relevant all of the GDPR compliance related documentation that you require.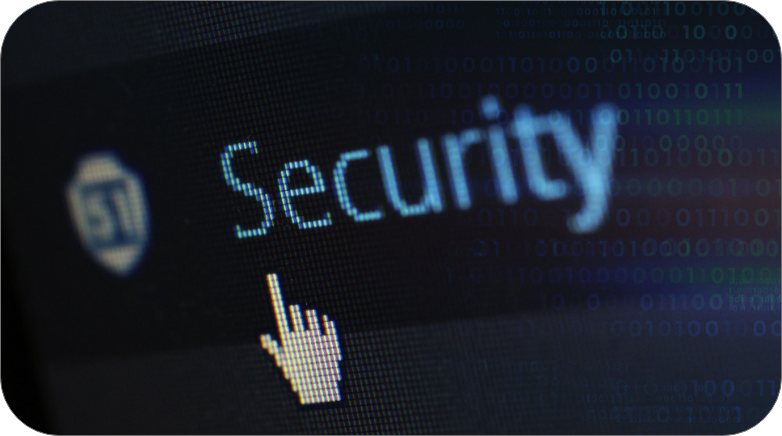 Data Protection Support & GDPR Consultancy
Data Security Breach Management
The majority of organisations will experience an information security breach at some point in time. Dealing with information security breaches is time consuming, stressful, and complex. How your organisation responds to the information security breach, how quickly you act to mitigate or resolve the information security breach and how you communicate this breach to your relevant statutory authority and / or the affected data subjects is critical in order to avoid that earth ending asteroid that is plummeting towards your organisation. Taking the correct steps at the right time is critical to minimise or avoid the serious consequences that are a possibility including reputational damage, statutory investigation, litigation and penalties and fines.
XpertDPO will assist you in protecting your brand, reputation and your clients throughout an information security breach.
How can XpertDPO help?
Our incident response experts will assist you in breach containment, crisis management, forensic examination, notification of data subjects & statutory authorities.
Data Protection Support & GDPR Consultancy
Data Subject Access Rights Management Services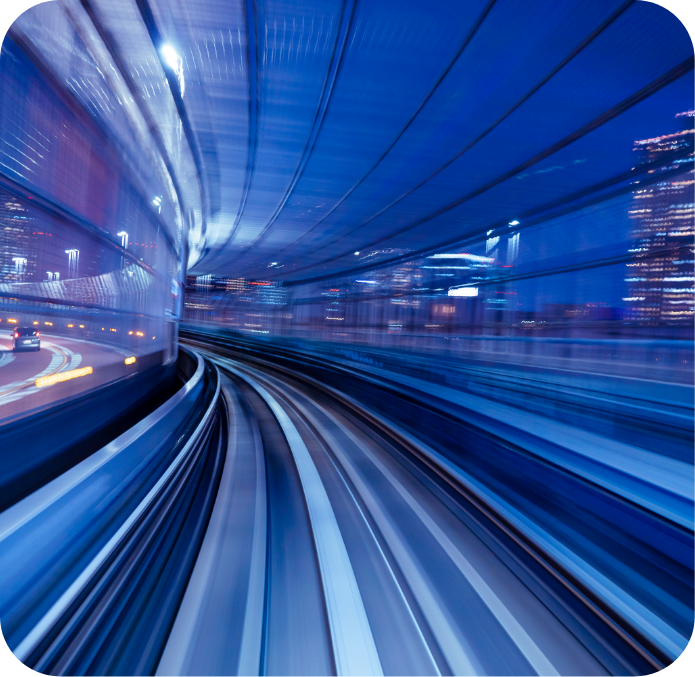 Following the implementation of the GDPR, there are enhanced rights for all data subjects. It is a misconception that Data Subject Access became a 'thing' due to the GDPR. There are some new rights (The Right to Deletion and The Right to Portability) but the existing rights have been available to data subjects since the early 1980's.
Our data protection experts can help you understand your organisation's new and increased obligations to individuals whose personal data you are processing.
Collating all the relevant information in relation to the data subject, in order to respond to DSARs can be extremely challenging, stressful and time-consuming. It is imperative that the data subject's identity must be verified, data should be screened and third-party consent may need to be obtained.
Outsourcing this requirement to XpertDPO will allow your organisation to concentrate on your core business objectives, while maintaining compliance with the GDPR and fulfilling your DSAR obligations as required.
XpertDPO will support you throughout this complex process. DSARs are processed by a team with extensive experience dealing with such requests. 
Dedicated DSAR support for the process from XpertDPO covers all areas of the DSAR process:
Depending on your needs, we can deliver this service to your organisation on-site or remotely, or a combination of both. Your DSAR support can be either fully outsourced to XpertDPO or we can support your in-house team as and when required.
XpertDPO can help you develop a DSAR process to be run "in-house" or you can outsource specific DSARs to us and we can manage the entire process for you.
Data Protection Support & GDPR Consultancy
Article 30 Records of Processing Activity (RoPA)
Article 30 of the GDPR requires organisations to create and maintain a record of processing activity (ROPA). The ROPA includes a comprehensive overview of processing activities and the most important details about them and must be made available upon the request of a supervisory authority. The ROPA demonstrates your organisation's GDPR compliance and therefore it is extremely important that it is well-managed and organised.
The obligation to create and maintain a ROPA applies to the majority of controllers and processors, and – for non-EU companies – their EU representatives.
A widespread misconception concerning ROPAs is that this duty applies to large companies only. While companies with more than 250 employees must indeed always keep a ROPA, those with fewer than 250 employees are exempt from holding a record, if one of these factors apply:
Organisations can assess a likely risk for data subjects by taking into account the nature, scope, context and purposes for processing, as well as the varying likelihood and severity of risks. Examples include geolocation systems and video surveillance.
Special categories of data include, for instance, data concerning criminal records, religious affiliations as well as health data of employees. Most companies will process sick certificates, and other information of employees falling under this category.
Data processing can be occasional if it plays a subordinate role in the activity and only occurs for a very short time or once. An example would be a company informing clients of a change of address in case of relocation. On the contrary, daily activities of organisations like customer management or salary management are not occasional.
In practise, most organisations, regardless of whether or not they employ more than 250 staff, will be required to draft and maintain a ROPA. As in almost every organisation, some processing takes place on a structural basis. Also, it is not unlikely for companies to process special categories of data, especially in the context of human resources.
For reasons of accountability and transparency, data controllers must ensure that they have a structured data protection documentation library. It not only ensures transparency of data processing but also enables the data protection officer (DPO), EU representative and statutory authorities to perform their duties well. In a nutshell, ROPA demonstrates whether a company is GDPR compliant. Furthermore, a ROPA is crucial for the preparation of data protection impact assessments (DPIA).
While the building of a complete list of processing activities is often a complicated and time-consuming task for organisations, the creation and maintenance of a ROPA can prove to be beneficial for several reasons. It facilitates a prompt and accurate response to potential data subject requests when the information is readily available while establishing an efficient data erasure schedule to avoid a bulk of unnecessary personal data. It allows an organisation to identify future possible risks and take steps to mitigate them.
Data Protection Support & GDPR Consultancy
Data Protection Impact Assessments (DPIAs)
The General Data Protection Regulation (GDPR) requires organisations to carry out a Data Protection Impact Assessment (DPIA) under certain circumstances. A DPIA is basically a risk assessment that your organisation should carry out on any new risks that arise from the processing of personal data. Generally, a DPIA should be carried out before your organisation begins processing personal data in a new way.
A DPIA is a process which aims to identify risks arising out of the processing of personal data and to minimise or mitigate those risks where possible. DPIAs are a vital tool for demonstrating compliance with the GDPR and also for reducing risk of non-compliance and possible sanctions.
Our data protection experts have assisted many organisations in completing DPIAs, including those with national significance and importance during the COVID-19 pandemic. XpertDPO will take your organisation through this process and provide you with the knowledge required to ensure compliance with the GDPR. We can help you to identify risks and make informed decisions relating to risk acceptability and mitigation.
Using our bespoke DPIA threshold assessment template, XpertDPO will guide you through this process and provide you with advice, recommendations and solutions.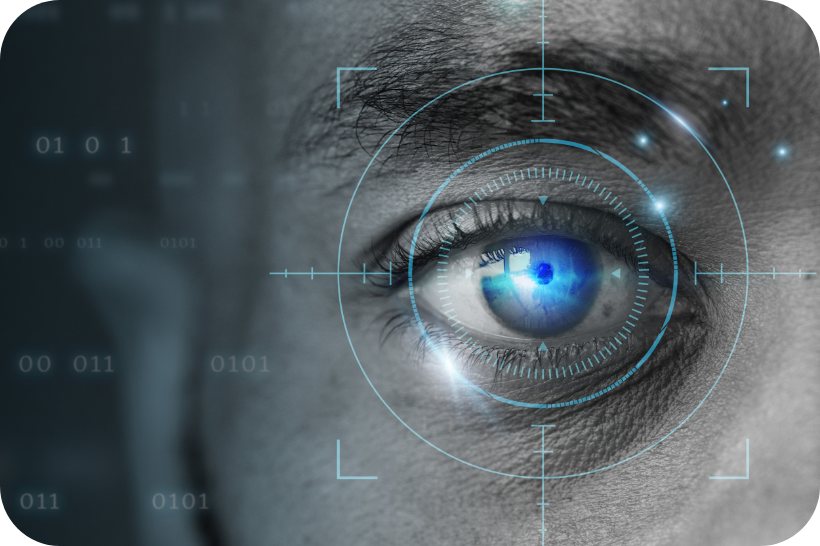 Ready to start your
Data Protection journey with us?
XpertDPO is a data security, governance, risk and compliance, GDPR and ISO consultancy that offers practical, tailor-made solutions.
XpertDPO is a data security, governance, risk and compliance, GDPR and ISO consultancy that offers practical, tailor-made solutions.
We are one of the leading providers of Outsourced Data Protection Officer services in Ireland and the UK. We also specialise in offering Nominated European Representative Services to non EU based organisations.
"XpertDPO has worked closely with FIT on matters relating to our responsibilities as Data Processors and, more broadly, on our practical processes for managing client data with due regard for the GDPR regulation. In this respect, XpertDPO's team has been proactive in sharing knowledge and best practices, which have developed considerably FIT's internal competence and the necessary ongoing development of staff."
"XpertDPO have been our European Representative following Brexit in 2020. The onboarding process was simple and the advice provided assists in meeting obligations under EU GDPR."
"By having XpertDPO act as our European Representative for Frontline Accounting, we are confident we are meeting the legal requirements of the GDPR. XpertDPO's team are always on hand to answer any queries we may have and to help us respond to any Data Subject Access Requests from any client across the UK and the EU."
"XpertDPO are our first and only port of call when we need data protection expertise. We have worked closely with XpertDPO since 2018 and their support has been invaluable. They consistently provide us with the skills, knowledge and technical expertise to deliver excellence to our clients"
"The advice, support, and relationship we have received from XpertDPO has been invaluable. They are exactly the resource we needed to help us scale our Security & Privacy program. Their expert knowledge on GDPR has enabled us to become more knowledgeable in a critically evolving space. With XpertDPO, you receive more than just a data protection service, but the opportunity to learn, feel supported, and bridge the gaps in your compliance journey. Confidently working with global clients has been almost effortless thanks to their expertise and the service they provide us. We could not be happier with our experience thus far and look forward to continuing working closely together."
"I can highly recommend the services of Stuart and Aimee from the XpertDPO team. Stuart's wealth of knowledge on all things data protection is second to none and both Stuart and Aimee have always been highly professional and efficient, as well as being friendly, helpful and supportive. All work has been carried out in a timely manner and both Stuart and Aimee have always taken the time to explain our GDPR obligations to us and to help us work through all of the paperwork and processes we need in place. We are delighted to have the services of XpertDPO as the Informed Minds App Data Protection Officer and we feel very safe and secure in the knowledge that we are meeting all of our GDPR obligations with the help of their team."
"I first met Stuart and XpertDPO in 2018, and quickly realised that the level of expertise and depth of knowledge that he possessed was second to none, and I am delighted to say that XpertDPO and TalentPool has worked on many mutually profitable professional projects. The two companies developed Ireland's first QQI certified Data protection course, which we have successfully delivered with the XpertDPO team into numerous organisations. Stuart and his team have also advised us on many issues around our Data Protection and the incisive advice and guidance he has given us is second to none."
"XpertDPO as per their name are truly the experts in GDPR regulations. Stuart is very knowledgeable & very thorough with his understanding of the subject. From my very initial association with them to my continued engagement, XpertDPO have always come across as very approachable. The support that Stuart gives our organisation is very valuable and practicable, especially in today's post Brexit world. More importantly, I find that Stuart is always at the end of a call to help me out and address any urgent GDPR related queries. I highly recommend XpertDPO and Stuart to anyone who is seeking a very through but practical advice and solution if they are navigating the maze of GDPR regulations!" Stuart and his team have also advised us on many issues around our Data Protection and the incisive advice and guidance he has given us is second to none."